Goldychocs Puppies
Sub-links for this page
***LATEST NEWS***
***WE CURRENTLY DO NOT HAVE ANY GOLDYCHOCS PUPPIES AVAILABLE HOWEVER OUR PARTNER KENNEL, BONNSWAY LABRADOR RETRIEVERS HAS A LOVELY LITTER, SIRED BY "STORM" - SUPREME CHAMPION BLACKBOY STORM IN A TEA CUP OUT OF "ZAHRA" - GRAND CHAMPION BONNSWAY A MATTER OF TIME... THIS LITTER IS ALL YELLOW AND ALL GIRLS WITH PUPPIES DUE TO GO TO THEIR HOMES AROUND THE 23RD OF JANUARY 2019... SOME PUPPY PHOTOS BELOW FROM THIS LITTER AT 5 WEEKS OF AGE.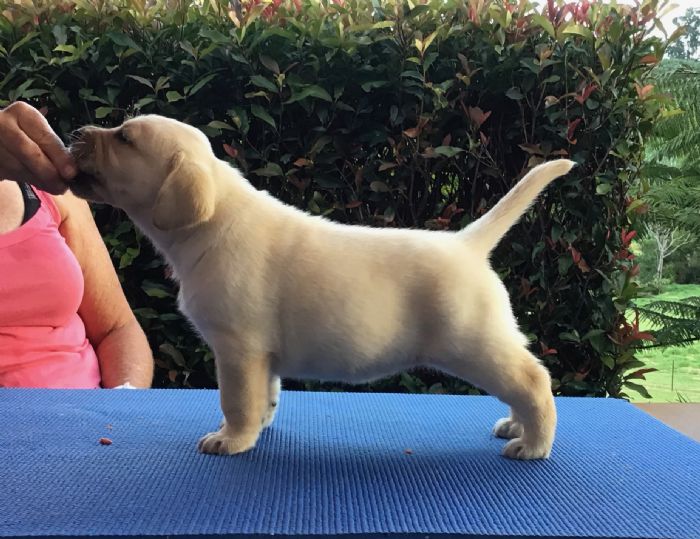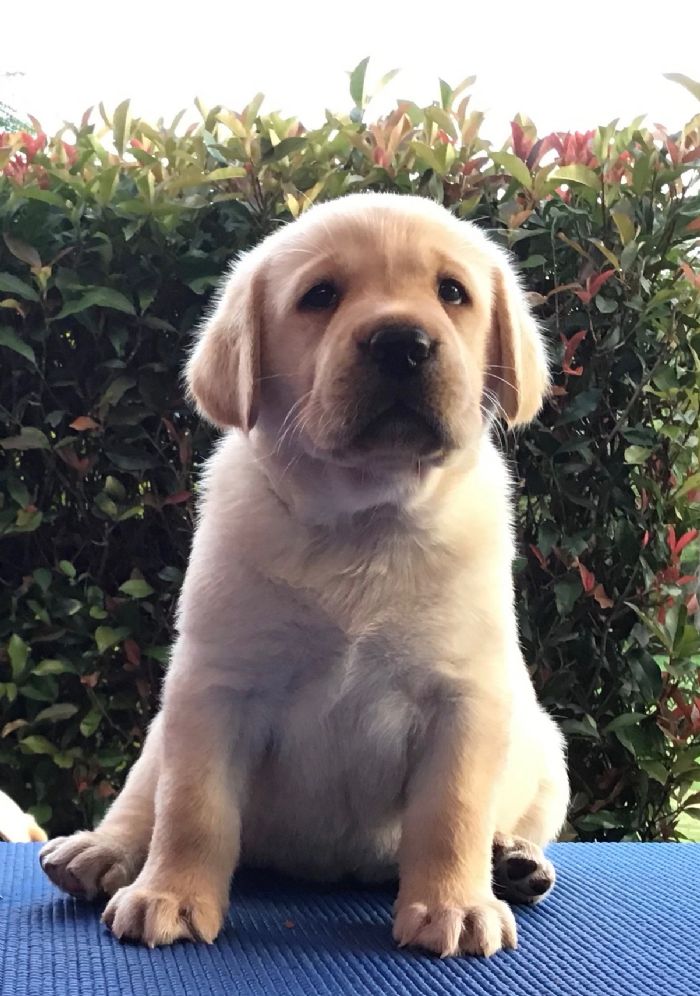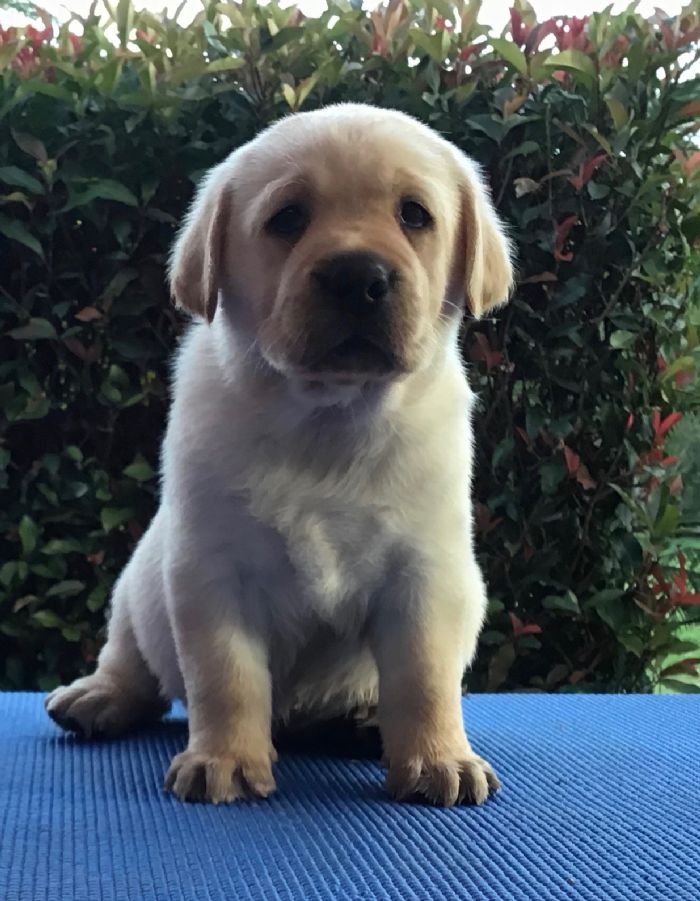 TO REGISTER YOUR INTEREST IN ONE OF BONNSWAY'S PUPPIES, PLEASE EMAIL YOUR COMPLETED QUESTIONAIRRE FROM BELOW - WE WILL CONTACT YOU ONCE WE RECIEVE YOUR COMPLETED QUESTIONNAIRE***
Our primary reason for breeding is to improve the breed through careful selection and therefore we are breeding for ourselves first... looking for the next "pick" puppy that may be suitable for a show/obedience career or even as a Therapy Dog.
Therefore, we occasionally have some beautiful puppies available to pet homes and occasionally show homes. Our puppies go to their homes with ANKC/Dogs NSW Registration Papers, are fully wormed, vaccinated, microchipped and include a written limited health guarantee for your peace of mind. We also provide a comprehensive folder with all the information we can provide to assist you in raising your puppy well.
For the long term wellbeing and happiness of the dog and his/her new family, it is most important that we do our best to match our dogs with the most suitable homes, therefore, we are very thorough in our process and are very selective in the homes we choose.
Please answer the following questions in an email to [email protected] register your interest.
1. What colour and sex are you looking for in a Labrador Retriever and are you flexible with those choices (obviously, the more flexible you are with both sex and colour, the more likely it is that we will be able to provide you with a puppy)?
2. Do you have any children and what are their ages?
3. How much outside space will the dog have at your property?
4. Will your Labrador Retriever be kept inside or outside of your home?
5. Is there anyone home during the day at your house?
6. Are you interested in breeding, showing, or doing any other sports such as tracking, obedience or trialling your Labrador Retriever?
7. Do you have any other dogs? If so, please give details of ages, breed, and whether they are de-sexed.
8. How much experience have you had in the past with Labrador Retrievers?
9. Does your property have stairs that your dog could access?
10. Where are you located?
11. Please provide your phone number so we can contact you to discuss and answer any questions you may have.
Occasionally we may have an older puppy (from 6 months) or mature dog that will be offered for sale. This is due to the fact that we breed for ourselves first and usually "run on" a couple of puppies from a litter as show hopefuls. Not every puppy will make the grade in the show ring unfortunately and we can't keep every puppy we run on. Therefore, there are sometimes opportunities to purchase an exceptional older puppy or mature dog if you prefer to skip the puppy training stage.
Please also email if you would like to be placed on a waiting list for an older puppy or mature dog.
Contact Details
Kate Hutchison
Coffs Harbour, NSW, Australia
Email :
[email protected]